The biggest gift you can give your children, is to remind them of their spiritual nature.
Today children need to feel and know that they are safe, that they are loved, that they are guided and protected. They need to be shown and reminded of their magic, their power and their true spiritual nature. They need to be guided in understanding the world, home, gender, letting go, finding humor in things, and that they are allowed to pursue their dreams and be unique and different.  The truth is, it's hard enough for most parents to feel any of these themselves, let alone be an example to their kids!
Giggles & Joy; Spiritual Life Lessons for Kids, is a wonderful, inspiring and fun book for children to help them navigate the most important aspects of their lives. It places their attention on something of value to focus on or fall asleep to and imprint the subconscious mind with and important skills that can be nurtured over time. And it helps parents, grandparents, teachers and care givers address important life skills with simplicity and a childlike energy.
Giggles & Joy; Spiritual Life Lessons for Kids offers 24 different poems and prayers, arranged both in verse and simple words. Some are short, some long, some rhyme, some don't. They are positive, lighthearted and will have a lasting effect on the child's mind.
Giggles & Joy is: "Buddha at Bedtime meets Goodnight Moon meets Dr Seuss".
A soothing (bedtime) read + a dose of Mindfulness + fun rhymes.
Love love love love love love love love love this!!!!!!! I feel I will even read them to myself every night, not only to my kids. So so beautiful and sweet and cell penetrating.
I was in bed with my own children and saw/felt the impact on/in them while reading it to them! How the essence of these poems becomes the tapestry of their beings.
This is so amazing and inspiring. My 4yr old niece loves them
I love this!! Printing it out and framing it for Gemma's room!!
WOW!!!!!!!! Congrats. This is so good. They have become my daughter's favorite thing to ask for at night. Can't wait to see more!
My wife and I love the prayers. We haven't known how to teach our sons life skills and about what we believe. You've done an incredible job capturing that.
I don't know where or how you got the idea for these illustrations! Not only are they a little crazy and hilarious, but my kids seem to find something new to laugh or look at every time!
Love this!!! Can't wait to see the final book- I'm sure it's full of heart-warming lessons like these ones. The kids will really enjoy it in our school.
Very few books address the area of children's spirituality and life skills, from a fun, uplifting, poem and prayers perspective. Giggles & Joy; Spiritual Life Lessons for Kids, in no way offends or goes against any faith or religion, hence being a beautiful addition to all the traditional prayers of all time. It is written from the perspective of "secular spirituality", a theme dear to the Dalai Lama.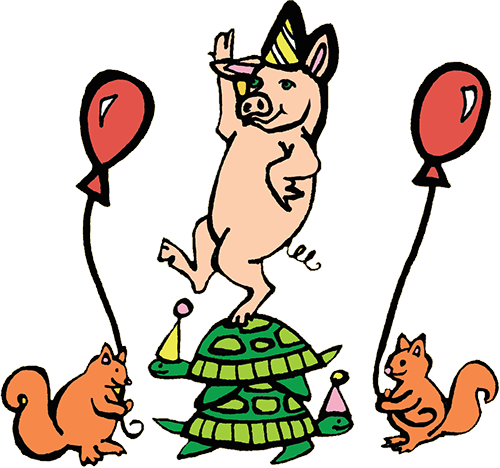 The target market for Giggles & Joy; Spiritual Life Lessons for Kids, is any of the millions of parents that are actively pursuing a spiritual path themselves and want some assistance helping their child not lose touch with their spiritual connection. It will also appeal and be a gem for grandparents, godparents, friends, family members who are looking to contribute not only a gift but something of real meaning to the child. Teachers in more conscious schools will also find the content enriching.
The target age for this book is from birth to 10yrs old
Subscribe to be notified when Giggles and Joy is available.
(you will receive one of the prayers as a gift!)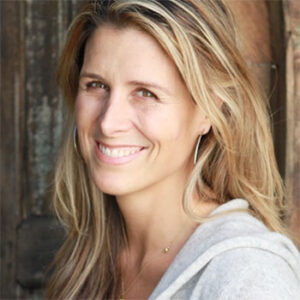 Ariane de Bonvoisin: Ariane is a Mom to a 3yr old boy called Everest who was the inspiration for this book. She is also a published author, a world-renowned speaker and entrepreneur. She has a strong desire to contribute to the world through her work and living more consciously. She is also the creator of the app Mindful365. More info about Ariane and her work can be found at http://www.arianedebonvoisin.com
Carlie Sutcliffe:  Carlie is a dear friend of Ariane, a mum to a 19-year-old son and a writer. Having started a career in client services in the London advertising industry she soon moved to copywriting where, amongst other things, she worked with Gerald Durrell on a series of children's books he wrote about the adventures of the Andrex Puppy. She lives with her family in Cape Town where she continues to write. Carlie met Ariane in Cape Town when Ariane was pregnant with her son, Everest.
Their love of writing was the catalyst to a wonderful friendship. Their poems and prayers are a dedication to their beautiful sons.
Health/Your body
Family
Home
Friendships
Love and Self-love
Change
The Universe/Life/Higher Purpose
Happiness
Pursuing your dreams
Forgiveness
Prayer
Self esteem
Being sick
Emotions such as being upset or angry
And many others
Giggles & Joy; Spiritual Life Lessons for Kids is an opportunity to add some light to this world and to all the children who are eager to be reminded of their perfection, their limitless nature and their inherent goodness. It is a treasure for parents to dig into, when wanting to impart some wisdom, in a fun way, that kids adore and will be long lasting and transformational. It will help children tap into their inner strengths, their empathy, connection to others and compassion and see that the power to overcome challenges lies within them. Children will learn to reflect on their actions and understand the importance of their presence in the world and how they can make a difference.
­­­
Ariane's next book is her first children's book, since becoming a mother, and the culmination of her work, explorations and personal journey of self-reflection over the last few years.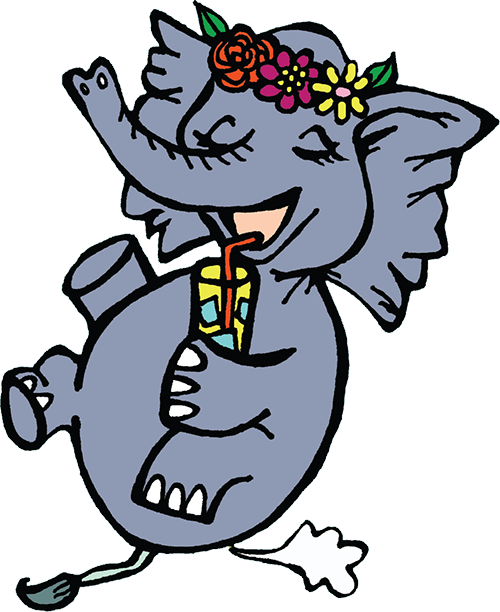 Introduction to the book
I've always believed that from any tough situation, something good will come!
This book is the proof…
On September 12th, 2013, I became a mother to a beautiful, big, blue-eyed boy. He remained without a name for nearly a month while my husband and I waited for some clues and guidance from him as to his name.
We called him Everest.
Now, Everest had different plans to those that we had for him. I imagined he'd be the perfect Buddha baby. I'd had a beautiful, easy pregnancy, and a natural birth. I'd done everything a girl could do from yoga, meditation, and every other spiritual tool I'd come across. I considered myself firmly committed to raising a 'conscious child'. So when Everest decided not to sleep for the first 18 MONTHS of his life, I thought I might just go crazy.
To him, his name was 'Never Rest', not Everest!
In my attempt to get him back to sleep, even just for a few hours at a time, I tried everything – including these prayers and poems. The one thing that did seem to settle him, make him feel loved, safe and able to rest was myself and my husband telling him these special words. While my face and body revealed the impact of no sleep, my heart and soul soared at the opportunity to instill some extraordinary beliefs, life skills, reminders and guidance for this little soul.
Today, age 3 and a bit, Everest sleeps beautifully.  But still, every night before bed, he asks me for a prayer. Or two. 'One more, Mummy.' 'Last one'. 'Last more!'
One day, on a plane flying back from the US to Cape Town, I wondered, would other children love these as much as Everest?
This book is a humble attempt to instill joy, love, confidence and a reminder of their amazing presence, into the youngest of hearts. I believe when we treat children of all ages with honesty, respect, and true awareness, they flourish and thrive.
This book is for anyone: parents, grandparents, godparents, teachers, friends – all the guardians of the world's children who have the magical task of guiding and reminding them of their true divine nature. Feel free to read them at bedtime or any time, change words around, add to them, and ask the child what they mean to them. This book is yours to explore.
Some prayers are happy and amusing, some are more serious and deep. Some rhyme beautifully, some are just simple to read. Some touch upon important themes children face, some give them skills to navigate this world.
They are 'spiritual' in nature, meaning they are imbued with love, optimism, humor, honesty and common sense. They are not for or against any religion. They do not promote or offend anyone's nature of God, a Divine Being, Life or the Universe. However, I hope they leave an impact on everyone who reads or hears them by expanding our hearts, offering insight into why we are on this planet, what's important and what's possible.
While I have spoken these words to my son since his birth, I hope this book will be loved and appreciated by kids of all ages, even when they can read it themselves! So if you have or know a child from 10 years to birth, or even about to be born, enjoy these words.
So many of us are looking for ways to keep the purity and joy of our kids alive, while still preparing them for this world. We want to keep their spirit, their potential and their innate wisdom intact. We want to share lessons that we've taken a lifetime to learn. Many of us walk a spiritual path in some form or another. Many of us would like to be that example and share it with our children.
This book hopes to give you a tool to do just that.
Lots of love,
Ariane
Subscribe to be notified when Giggles and Joy is available.
(you will receive one of the prayers as a gift!)